Amanda
After starting out my working life as an accountant for Sky television in London, I feel incredibly grateful to have the fun job that I do now.We started wrapping on the Gold Coast in 1994 and now have this wonderful business in Surfers Paradise and Dreamworld.I love the fact that our customers are always happy and I know that they are getting a quality hairwrap/braid.This is why we have been around for over 20 years. I love what I do and I am very grateful to our customers who also love what I do.
---
 Kelly-Anne
Hi I'm Kelly-Anne and I've been with Hair Wraps for 15 years. I never want to leave because I have the best boss in the world and the sweetest workmates.My favourite part is helping you choose beads, feathers and colours that suit your personality and assembling them perfectly in your hair so you leave me with a smile.
---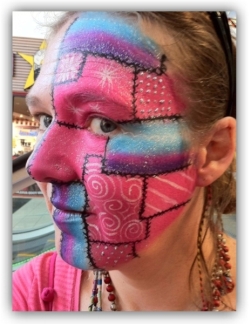 Halie
Hello, I'm Halie and I have been working at Surfers Paradise Hairwraps for 13 years! I love working with our friendly and talented staff, but it is the excited smiles and grateful comments of our many happy repeat customers that make this job truly rewarding. It is a great feeling to be able to offer you the highest quality hairwraps available and to finish them off with amazing handmade beads. Fimo has always been a passion for me, and our customers agree that these are the most beautiful, detailed handmade beads around. I am also happy to make these beads to order- they can be made to fit on your large dreadlocks!Face painting and glitter tattoos are a newer and endlessly creative outlet for me. I have so much fun practicing new designs and making your day, fancy dress costume or birthday party complete! When I am not working I enjoy live music, days at the beach, and doing massage and reiki (energy healing) for my friends and family.I look forward to meeting you in Surfers Paradise or joining you at your next special event!
---
Amy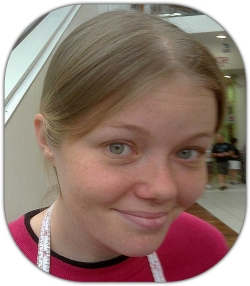 Hi I'm Amy and I have been working at Surfers Paradise Hair wraps since September 2007.I'm currently studying psychology at university and working here is a wonderful creative outlet for me.It's a great team environment and I thoroughly love my job and all it entails.
---
Laura
 I have been working at Surfers Paradise Hairwraps and Braiding for over 5 years. I first started when I was in year 11, I used to practice making wraps on the back of the school bus so that I would improve my wrapping skills to ensure that every customer walked away knowing that their wrap would last them a guaranteed amount of time.It took me two years to get as fast as I am now, and every year I am learning new styles and tricks to try. My favourite thing about hair wraps is the fact that it provides people not only with a holiday souvenir or a treat for the locals, but also a special memory, and I
believe that this is what keeps our customers coming back year after year.I can't tell you how many times I have Mums come up to me and tell me that they used to get wraps done at our store when they were younger, and now they have come back to get one for themselves, and one for their daughter!
---
 Kyra
Hi, my name is Kyra and I've been working for Surfers Paradise Hair Wraps for 7 years now. I really love my job and all my customers, it's great working here, you get to be so creative with making all the different wraps, braids and face painting that we do. I mostly work out at Dreamworld but I occasionally work in Surfers Paradise. This is my dream job and I love coming to work everyday.
---
Branka
Hi, my name is Branka. I've been working here since 2014 and I find it relaxing and also fun!I am also passionate about art, nature, animals, traveling and enjoying the simple
things.